Christian van der Kooy Anastasiia, She folds her memories like a parachute (2018)
"Anastasiia, She folds her memories" like a parachute is a declaration of love, from a Kyivan student to her foreign lover and her native land, Ukraine. The intention of the spatial presentation and the photo book,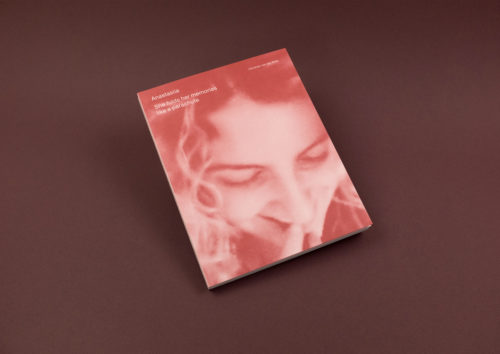 both containing parallel streams of photographs, Skype-screenshots and online messages, is to share the
By articulating the ways of seeing and being in the landscape, this dialogue evolves slowly into a story of encounter and experience, a mode of inhabiting the world while establishing a personal identity. Their conversation provokes us to question and challenge the everyday world we have been given. The generation of Anastasiia, the first to be born after the independence of Ukraine (1991), is living in the spirit of revolution and presents itself in a desire to shape their own future while sharing the unique grit of the landscape that is part of who they are. It is the potential of the subjective documentary approach to intervene in our understanding of our social world and our perception of opportunity for action within it.
Christian van der Kooy (b. 1983) is a Dutch artist-photographer whose work consists of long- term projects along the shores of the Black Sea and its surrounding cultures. Depicting everyday life by creating new stories which consider our notions of identity and belonging has become the keynote of his process. In his stories he explores the imagination and the imaginable through posing questions about our collective relationship with the land. Sense of place forms the essence of his narrative constructs. He is particularly interested in the interaction of people with the landscape: spaces of coexistence where a personal history generates cultural and social transformations.
Instagram: @christian_van_der_kooy
Website: www.christianvanderkooy.com