Iris Sikking New Perspectives on Documentary Practices
The Lumix Festival aims to promote discussion concerning the future of visual narration in journalism, guided by the following questions: What potential is inherent to innovative photojournalism in the current media landscape, which is undergoing such a dramatic transformation? What are the expectations and conditions that professional photographers active in the area of journalism believe they now face? How do photographers deal with the abundance of images present in a shared virtual space?
For this matter I have selected 12 projects, from 13 photographers, who use particular approaches towards their topic and subjects and are distinctive in their visual language and presentation formats. Therefore I have differentiated four strategies among which we can find some overlaps: the investigative strategy, the activist strategy, the participatory strategy, and the digital strategy.
By using these four categories I hope to provide a useful insight into the way these photographers deal with the production, conceptualization and dissemination of their content. I would argue that all these strategies fall within the broad domain of documentary photography; however, the selected artists question, through the use of a certain strategy, the documentary notion of truthfulness that seems to be relentlessly inscribed in this domain. Most of the artists are trained in photojournalism but have encountered the shortcomings of the practice during their careers.
[…continued]
The criteria used to make these divisions are based on the following urgent questions that photojournalism is struggling with: What are possible narrative approaches, which are essential to telling a story visually? How can a photographer navigate the world of photographic related media and technologies? What is the position of the photographer when speaking of author- and ownership, in relation to the people depicted on camera or spoken about? What visual language and methods are available to make the viewer look at something anew? How can a photographer reveal a system, a mechanism that is behind certain issues, rather than only showing the consequences for an individual?
For all categories, the strategies lead to presentation formats and platforms that are less common for traditional photojournalistic work and are more akin to the field of contemporary art. The tension within what we can define as aesthetic journalism also opens up a tension between art, journalism and documentary (Alfredo Cramerotti 2009). The strategies applied here could also be defined as contemporary art practices that revolve around the investigation of social, cultural, and political events; therefore, their outcomes take shape in the art context, rather than through the traditional media channels.
No matter which strategy is used, creating impact with documentary work is just not easy. Therefore it is important to take care of 'free spaces' like newspapers, the public realm and, in the case of an exhibition like this, the museum as arenas that might still provide a safe and credible environment open for encounters and discussion. The participation of the audience is often key here.
Photography as a professional field still has an insulated position in the cultural arts; however, pictures play a role in our lives on a daily basis and images are no longer only created by a camera. For visual journalism I think it is important to explore how to use new media and technologies that have become rooted in our daily lives. Photographers need to leave their confinement in order to make way for collaborations with related media and specialists. Projects can appear in every imaginable context, and so give rise to a variety and expanded documentary practices for the 21st century.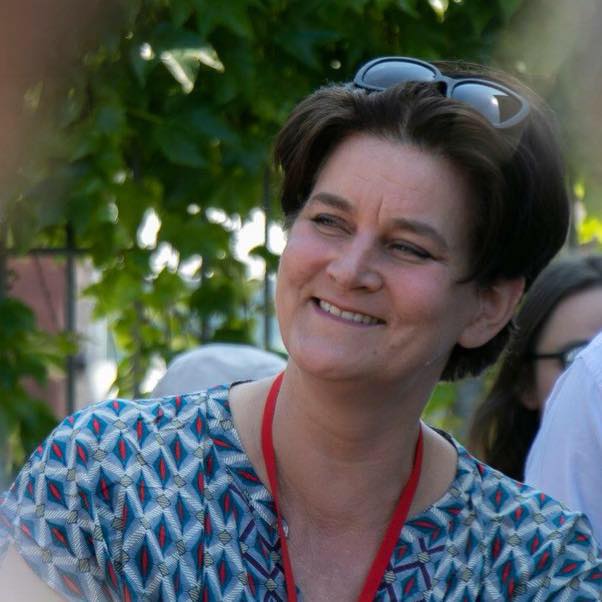 Iris Sikking is an independent curator based in Amsterdam, educated as a film editor and a photo historian. As a curator, lecturer and writer, she positions herself in the overlapping field of photography, film and digital art. In the past fifteen years, she has developed projects in close collaboration with photographers and visual artists, conceived thematic exhibitions, and published photo books and online projects.
She co-edited the volume "Why Exhibit? Positions in Exhibiting Photographies"(Fw:Books) to provide a foundation for a wider discourse on photography in the twenty-first century. In 2018 she acted as the chief curator of the Krakow Photomonth and compiled the main program "Space of Flows: Framing an Unseen Reality". And recently she curated the "Futures Talents" exhibition for Unseen Foundation in collaboration with Melkweg Expo, Amsterdam.
In addition, she carries out portfolio reviews, serves on competition juries, and sits currently on the advisory committees of the Mondriaan Fund and Stroom Den Haag. She is also a tutor of the BA Photography & Film at the Academy of Art and Design St. Joost in Breda.
Website: www.irissikking.nl