Robert Knoth & Antoinette de Jong Poppy: Trails of Afghan Heroin (2012-2018)
Poppy: Trails of Afghan Heroin exists as a book, an audiovisual installation and an interactive website. At its core it is a protracted investigation spanning over 20 years into the nexus between drugs,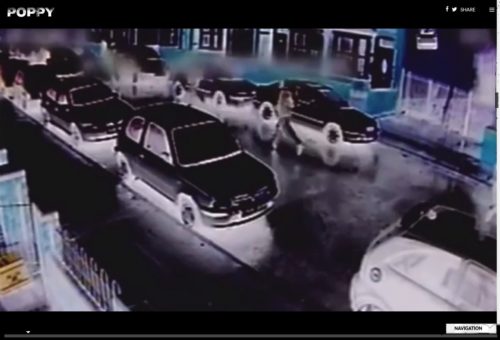 war and organized crime. Poppy combines analysis and facts with intimate personal stories exploring international drug-trafficking routes.
Knoth and De Jong present currents of images and story-lines, sometimes evocative or metaphorical, and at times switching to more descriptive elements. This provides a kaleidoscopic impression, illustrating the chaos, urgency and elusiveness of what takes place along the routes. For the audience it evokes a sense of being submerged into multi-layered or even a parallel worlds where different events and developments are related and interconnected, forcing them to reposition themselves again and again.
Where the installation shows a narrative constructed by the artists, the website is inviting users to unravel an impressive and elusive global network of insurgents and terrorists, drug cartels and other criminal organizations. While doing this there are short stories to discover about families who grow the poppies, heroin addicts in prison in Kyrgyzstan, and a downed plane full of cocaine in Mali.
For over two and a half decades Robert Knoth and Antoinette de Jong have worked, travelled and lived in conflict areas in Africa, the former Soviet-Union and Asia, including Afghanistan under Taleban reign in the 1990s, reporting for national and international media. Following the technological developments in the Age of the Internet Knoth and De Jong started to experiment with layered forms of storytelling, and to merge the hyperrealism of documentary with the abstract and conceptual qualities from contemporary art. In long-term trans-historic projects they integrate different media and techniques, incorporating materials from a variety of online sources.
Instagram: @robertknoth
Website: www.knothdejong.com/