Lucas Wahl | Julius Schrank | Florian Manz Coalscapes (Immersive Video)
Optimized for desktop view. Move camera with your mouse.
Over the past few years, the controversy surrounding the mining of climate-damaging lignite has become a dominant subject in the media. Movements such as Fridays for Future, Ende Gelände and Extinction Rebellion have added fervour to the discussion. The Hambach Forest is now a familiar name all over Germany. At this time, around 25 per cent of Germany's energy resources come from the conversion of fossil fuels into electricity. The world's largest excavators are transforming the open-pit areas in the Rhineland, central Germany and the Lausitz region in the east of the country into moonlike terrains. As these areas eat their way through the land, people and nature must make way. Florian Manz, Julius Schrank and Lucas Wahl have filmed the Rhineland's lignite territory with a 360-degree camera. The images move past enormous excavator shovels, conveyer belts and rugged landscapes to a tree-house village occupied by forest-dwelling protestors in the Hambach Forest, and to the Neurath power plant.
View the work: Coalscapes
Climate

Excavator

Fossil fuels

Germany

The Environment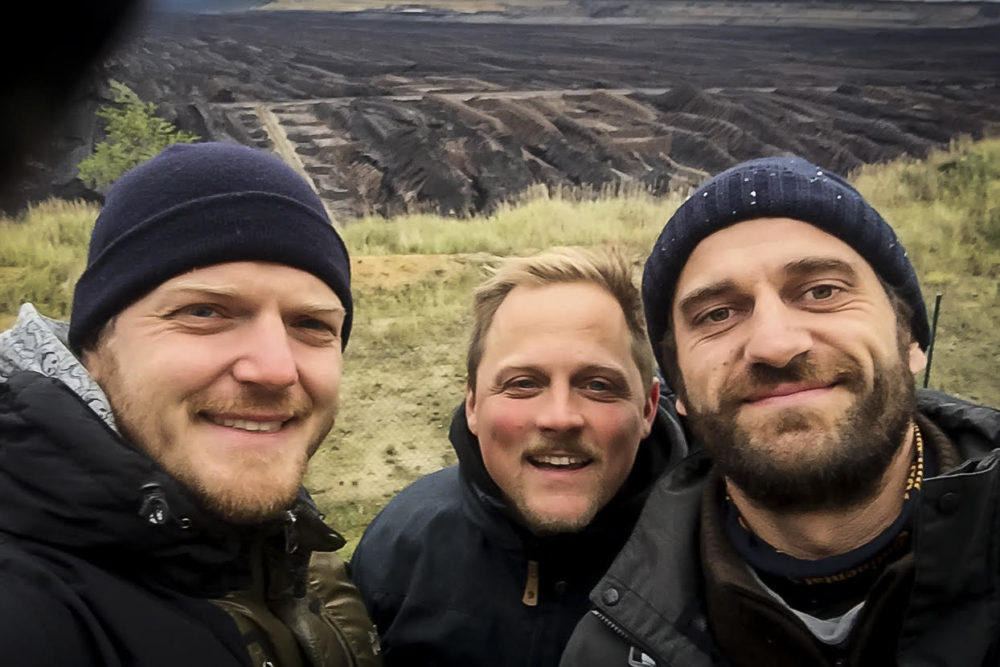 *1984 in Bielefeld, Germany
Julius Schrank lives in Amsterdam and Hamburg and works as a freelance photojournalist. After completing his studies of Graphic Design, he took up Photojournalism and Documentary Photography at Hanover University of Applied Sciences and Arts. In 2010, Schrank and three classmates established the Kollektiv25 collective. Schrank's work appears regularly in international magazines such as GEO, NZZ, National Geographic, DER SPIEGEL and Stern. Among other awards, he has been distinguished with the Canon Profifoto Grand Prize, the CNN Journalist Award and the World Press Photo Award. www.juliusschrank.com
@julius_schrank
*1984 in Hamburg, Germany
Lucas Wahl lives in Hamburg and works internationally as a freelance photojournalist. He studied Photojournalism and Documentary Photography at Hanover University of Applied Sciences and Arts and is a member of Kollektiv25. He works primarily as a portrait and reportage photographer; for the past few years, he has used drones as well. Thematically, Wahl focuses on migration and the environment. His works have appeared in the Frankfurter Allgemeine Zeitung, DER SPIEGEL, Stern, DIE ZEIT and other publications.  www.kollektiv25.de/kontakt 
*1982 in Stuttgart, Germany
Florian Manz trained as a food photographer; after completing that course of study, he enrolled in the Photojournalism and Documentary Photography course at Hanover University of Applied Sciences and Arts. Since starting this programme, he has worked as a freelance photographer for various print, online and TV formats. He established Kollektiv25 with three of his classmates. Since 2013, he has worked more intensively with filming and is a co-founder of the BAFF film production company. His work is devoted to authentic personalities and aims to tell the small stories of life.
www.florianmanz.de
@florian.manz
More Digital Storytelling