Ashfika Rahman Files of the Disappeared
Over the past few years in Bangladesh, more than 4,000 young people have been arrested at random and tortured while in custody. Anyone who was released was forced to keep silent. Ashfika Rahman shows the places where the bodies of so-called criminals have been found after "clashes" with the police. She also portrays young people who are the victims of injustice. She anonymises their faces with gold embroidery that functions as a symbol of the silence in custody and the time after it. 26-year-old Alif – his name has been changed as well – had been a worker in Dubai. He was arrested after a visit home. He still doesn't know why. In custody, he was subjected to physical and mental torture. The psychological damage is not immediately apparent; it will reveal itself only after some time. The photographer wants to depict the suffering of her subjects and, with this project, initiate a movement that will confront the state's politics of fear.
Bangladesh

Prison

Violence

Youth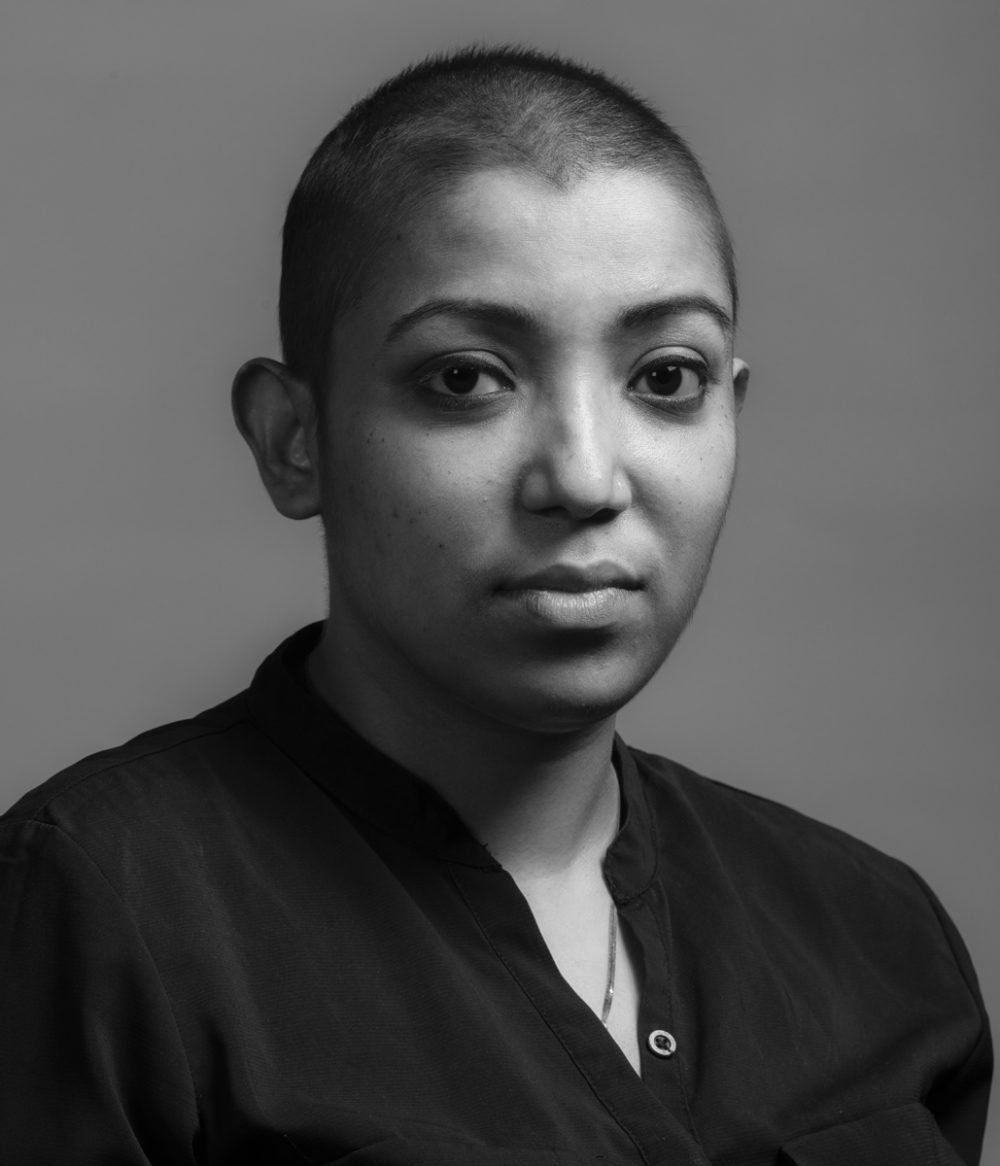 *1988 in Dhaka, Bangladesh
In her documentary-photographic and artistic work on complex social topics, Ashfika Rahman attempts to elucidate social power relationships. She studied Photojournalism and Documentary Photography at Hanover University of Applied Sciences and Arts as well as at the Pathshala South Asian Media Institute, where she is currently active as a teacher. In 2018, she participated in the Joop Swart Masterclass.