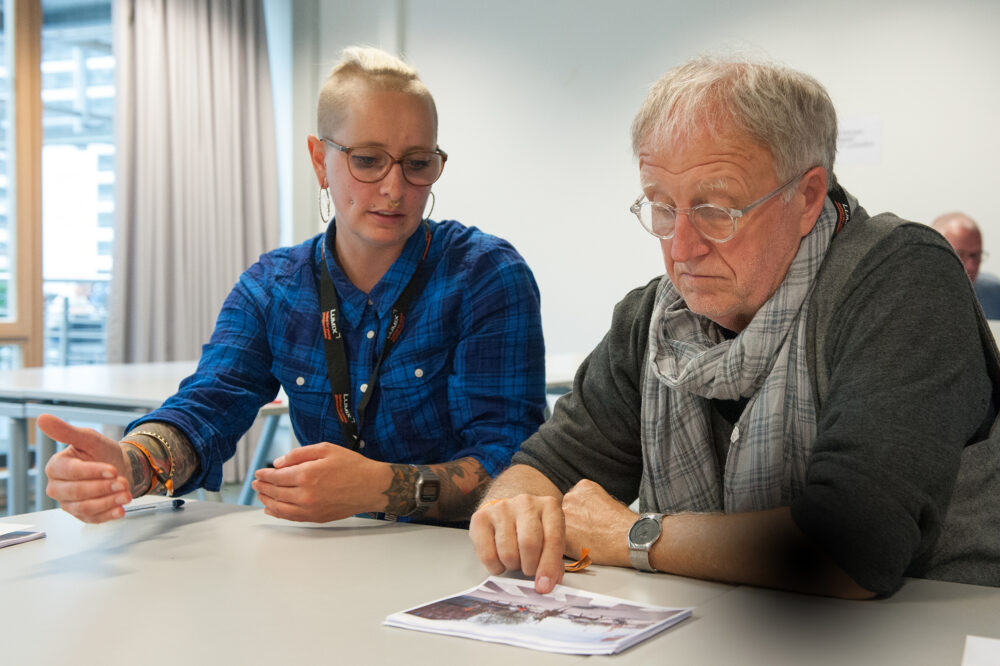 Online Portfolio Reviews
From 19 until 28 June 2020, the Lumix Festival is offering online portfolio viewings. We would like to give you the possibility to present your work to picture editors, curators, photographers and many other specialists. In a 30-minute online session, participants can ask questions and enjoy discussions concerning their portfolios, specific projects, market positioning, networking or anything else related to the industry. Soon you will find further information here.

Awards
A highlight of the digital festival will be the distinctions awarded to the best picture series and digital storytelling projects on Thursday, 25 June at 5:00 p.m. at www.lumix-festival.de and on YouTube.

• Lumix Photo Award for the most outstanding project in the category Picture Series, endowed by Panasonic with 5,000 euros.

• Lumix Digital Storytelling Award for the most outstanding multimedia web story, endowed by Panasonic with 5,000 euros.

• Two Honourable Mentions for the Lumix Digital Storytelling Award, donated by Panasonic, each endowed with a Lumix S1H camera featuring a 24-105 mm lens.

• f3 - freiraum für fotografie Prize for Dedicated Documentary Photography, endowed by the Society for Humanistic Photography (GfHF) with 1,000 euros

• Lammerhuber Photography Award for the reportage that tells a story from everyday life in the most impressive way, endowed by Silvia and Lois Lammerhuber with 1,000 euros.

• UmweltDruckerei Sustainability Prize, endowed by the UmweltDruckerei printshop with 1,000 euros.

• HAZ People's Choice Award for a picture series or digital story, endowed by the Hannoversche Allgemeine Zeitung with 1,000 euros.
The LUMIX Festival presents and reflects the young, socially committed visual journalism of the 21st century and actively examines political, cultural, social, ecological and technological processes. With the means of expression inherent to journalistic, transmedial narrative formats, visual storytellers focus on current perspectives of the documentary, understanding these as media of active participation in global debates. 
Lumix Festival 2020 - 68 Stories
Shirin Abedi, May I have this Dance?
Felix Adler, Komputerismus
Kathrin Ahäuser, Pille Palle
Cicilie S. Andersen (NRK.no), The Homeless
Hayley Austin, The Springs
Joost Bastmeijer | Saskia Houttuin, Grit and Grass - A Deadly Conflict in Nigeria
Lukas van Bentum, Identity Negotiation
Hans Castro, Places where the heart could live
Gabriele Cecconi, The Wretched and The Earth
Martina Cirese, The Dark Side of Sport
Volker Crone, About the End of Darkness
Santanu Dey, The Lost Legacy
Alba Diaz, The Pact of Silence
Anna Fritsche, Hear Our Voices
Hoi Kin Fung, Polytechnic University - The Remaining Specter
Felix Gaedtke, (NowHere) Home After War
Ana María Arévalo Gosen, Dias Eternos
Jeoffrey Guillemard, Southern Border
Corinna Guthknecht (Süddeutsche Zeitung), Verdingt und Vergessen
Caroline Heinecke, Herr der Dinge
Jan Richard Heinicke, Melting Point
Nanna Heitmann, Hiding from Baba Yaga
Rafael Heygster, "I Died 22 Times"
Sarah Hoffman, The Rising
Patrick Junker (stern.de), Organspende: Die letzte Gabe eines Menschen
Tadas Kazakevičius, Soon to be Gone
Felix Kleymann, Improving Reality
Laura Bisgaard Krogh | Andreas Haubjerg, A Question of Honour
Patricia Kühfuss, Nicht müde werden
Moritz Küstner, The Silence is the Sound of Fear
Sébastien Leban, Tangier, the Lost Island
Erin Lefevre, Liam's World
Yufan Lu, Make Me Beautiful